Diwas Gurung is scheduled to perform in Dharan on May 12; he is one of Nepal's most well-known musicians. The show will be held at the Vintage Family Resort and will begin at 6 pm.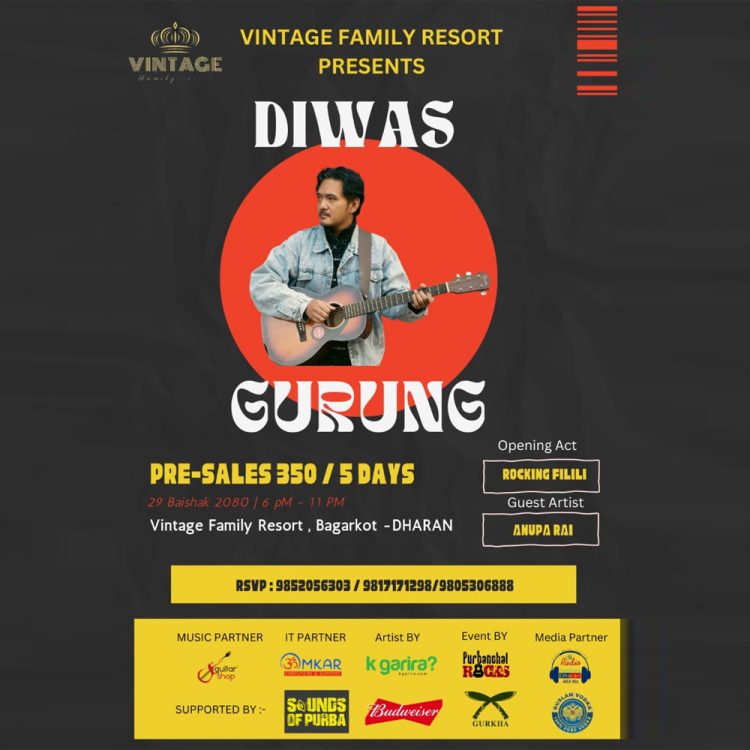 As part of his national tour, Gurung will perform in Dharan. Additionally, he will perform in Biratnagar, Pokhara, and Kathmandu.
The well-known Nepali rock band Rocking Filili will perform as the concert's opening act. The guest artist will be Anupa Rai a talented singer-songwriter. Tickets for the show are available online and at the Vintage Family Resort.
Diwas Gurung's fans are eagerly awaiting his Dharan performance. Fans are encouraged to reserve their tickets early because the concert is certain to sell out.
About Artist: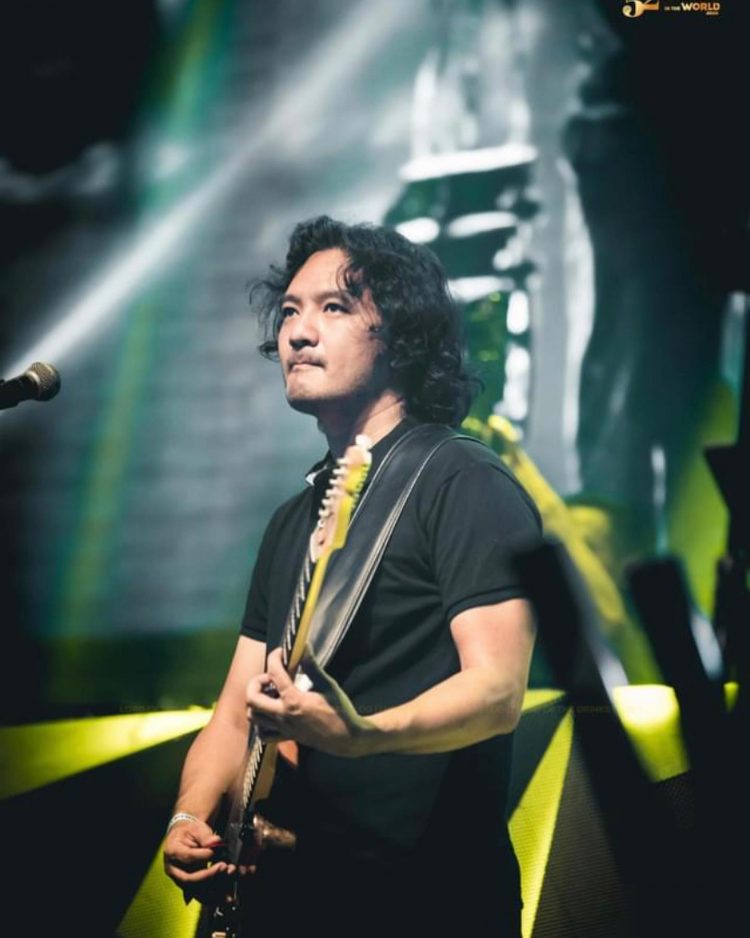 Diwas Gurung is a highly talented sound producer, singer, guitarist, and songwriter. Gurung was born in 1978 in Kathmandu, Nepal. Started writing at the age of 12, and he has been working his magic in the Nepalese music industry for more than 3 decades now.
Gurung has worked with rather young and talented artists like Bartika Eam Rai, Bikki Gurung, Yugal Gurung, Dibesh Pokharel aka Arthur Gunn, and many many more.
He is known for his soulful vocals and his unique guitar-playing style. His songs often deal with social and political issues, as well as personal experiences.
Some of you may not know but he was a former guitarist of the Nepalese Rock Band Albatross'. And, was also the founding member of the progressive rock band "Ayurveda" and "Photoreal".
---