"Sujan Chapagain Shares Insights into His Musical Journey and Creative Process on 'On Air with Sanjay' Podcast: From the Breakdown of His Famous Songs to His Favorite Artists and Sources of Inspiration"
The podcast, hosted by Sanjay Gupta, is a popular show that invites guests from various fields to discuss their experiences and perspectives on their respective industries. In this episode, Sujan Chapagain spoke about his journey as a musician and shared some insights into his creative process.
Sujan Chapagain began by talking about his early days as a musician and how he fell in love with music. He also discussed the challenges he faced as a young artist, such as financial struggles and the difficulty of getting his music heard. Sujan Chapagain also talked about some of his famous songs like "Lajayera," "Daiba Hey," "Gala Pukka" and "Teenpatey," and share the story behind them.
It was inspiring to hear about his journey as an artist and his creative process, and it was evident that his passion for music is unwavering. Sujan Chapagain's appearance on "On Air with Sanjay" provided some valuable insights into the mind of a young and talented musician.
About Artist: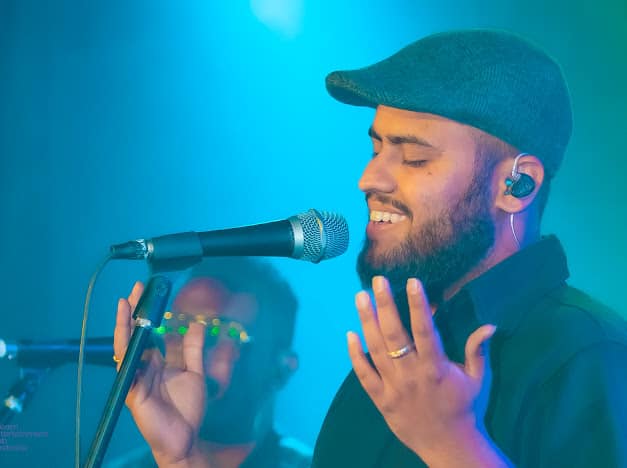 Sujan Chapagain is a rising star in the Nepali music industry known for his unique sound and catchy melodies. He was born and raised in Nepal and developed a love for music at an early age.
Sujan's music is inspired by his Nepali roots and his experiences growing up in Nepal. He is best known for his hit songs like "Gala Pukka," "Lajayera," "Daiba Hey," and "Teenpatey," which have garnered millions of views on YouTube.
With his growing popularity and undeniable talent, Sujan Chapagain is poised to make a significant impact on the Nepali music scene.
---