Nepali rock band,'The Pariwartan Band' is performing live at The Malla Hotel, this April 13th/Chaitra 30th on the occasion of New Year's Eve 2080 and to welcome the new decade of 80s.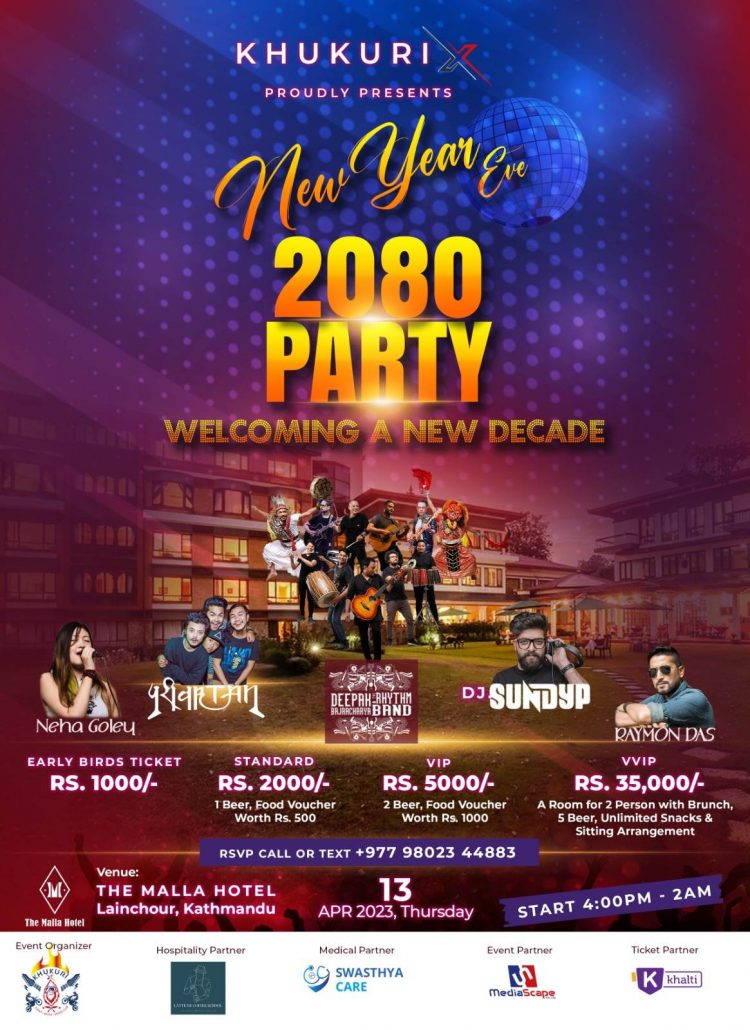 The band will perform alongside Deepak Bajracharya  and The Rhythm band and opening singer Neha Goley. The event will highlight various fun activities like beer chug games, Lakhey and cultural dance by Rhythm Band, food stalls, cocktails and many more. The event is being organized by Khukuri X and media partner for the event is Mediascape.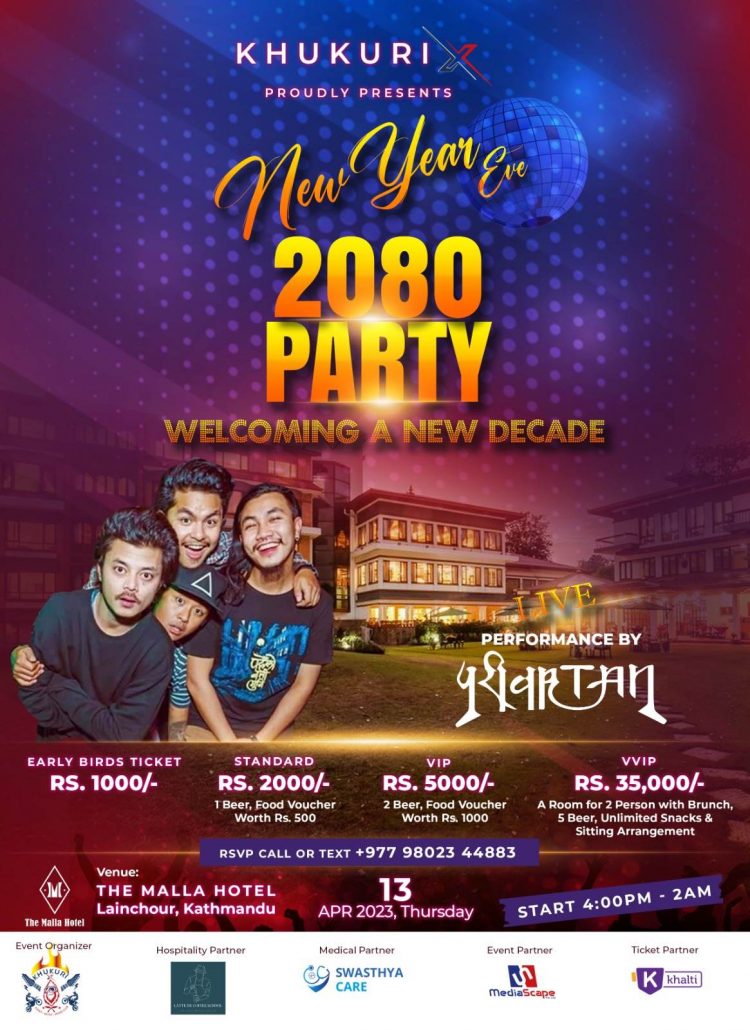 Pariwartan Band has also announced a tiktok challenge in collaboration with Khukuri x  on their new song, 'Thaha Chaina' in which the first winner will win a voucher of Rs.15,000 and the second and third winner will win vouchers of Rs.10,000 and Rs. 5,000 respectively.
About Band 
Pariwartan has been a staple of the live music scene in the capital city since 2008 AD. Years later and after numerous lineup modifications, Deepak "Solti" Gurung still continues to serve as the foundation and bassist of the group. Original music was a shared interest of all members, past and present, but it wasn't just happening because they were so busy playing up to even six gigs a week. The band was able to release two new original singles to the love and support of its fans all these years later thanks to the present stable lineup of Gopi Shrestha, Pravesh Thapa Magar, and Yugal Shahi with Deepak Gurung being the ultimate version of the band.
---