KMC and ACNS Organize Free Concert with 1974 AD to Raise Awareness about Autism and Neurodiversity.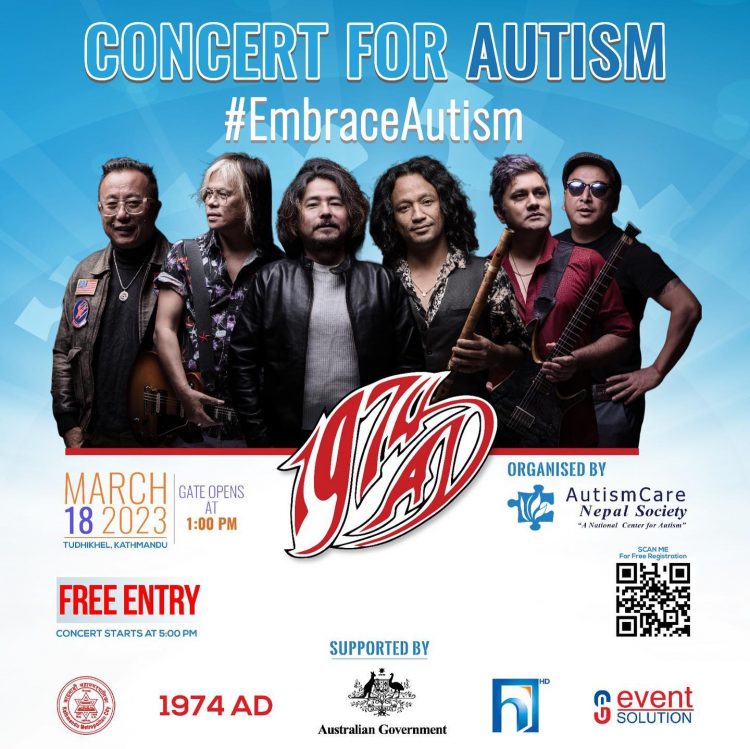 Kathmandu Metropolitan City (KMC) and AutismCare Nepal Society (ACNS) are teaming up to organize a free concert at Tudikhel on March 18 to raise awareness about autism and neurodiversity in Nepal. The main attraction of the concert is the performance by the popular Nepali rock band, 1974 AD.
The concert, which is supported by the Australian Embassy, aims to inform the public that with early intervention, children with autism can improve their learning, communication, and social skills. According to a report published by ACNS, an estimated 300,000 children in Nepal have Autism Spectrum Disorder (ASD). The #EmbraceAutism campaign, which is being promoted through the concert, aims to create a more inclusive society and promote acceptance of neurodiversity.
The concert is open to all and will begin at 1 pm. It is an opportunity for people to come together and enjoy music while also learning about autism and neurodiversity. The event will also provide a platform for people to engage in discussions and share their experiences about autism and neurodiversity.
News Source: Kathmandupost.com
---