Anuprastha Foundation Organizes "Musicians United Against Cancer" Concert to Raise Funds for Cancer Patients.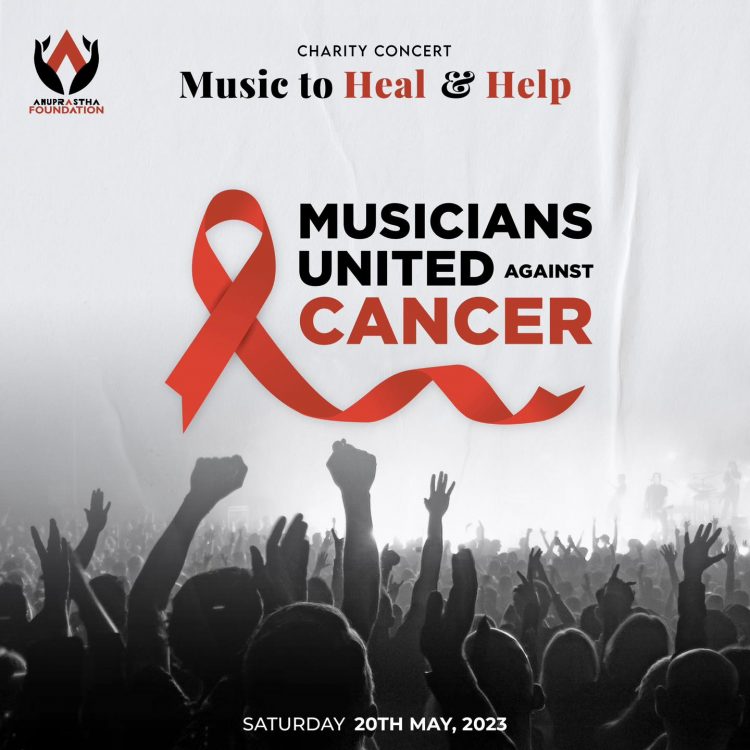 The concert is to be held on 20th May 2023 where different popular artists are performing for the cause.
Anuprasta has always been ready and steady when it comes to helping the needed one. They even have an organization named "Anuprasta Foundation" so they could collect more funds and help more people. The band has been donating the 10% of its earnings to charity. Their tagline itself says it all "Music To Heal and Help".

And now, the band is conducting a concert " Musician United Against Cancer". The concert features performances from multiple bands and artists, including The Elements, Pahenlo Batti Muni, The Axe, Mukti and Revival, Cobweb, Melina Rai, Swapnil Sharma, and many more.
The purpose of the concert is to raise funds for cancer patients and bring awareness to the disease. Anuprastha has always been committed to helping those in need, and this concert is another example of their dedication to making a positive impact in their community.
Overall, the "Musicians United Against Cancer" concert is an inspiring example of how music can be used to bring people together and support important causes. It's heartening to see so many talented musicians coming together for a common cause and using their platform to make a difference in the world.
You can make a donation here:
eSewa Account – 9841424137
Name – Anuprastha
Prime Bank – 00708164SA
Account Name – Niran Shahi
---