On the memory of late vocalist of Tribal Rain i.e. Rahul Rai(1989-14Feb,2018) , Tribal Rain is organizing a tribute concert this February 14 i.e. Valentines Day at Senate Club.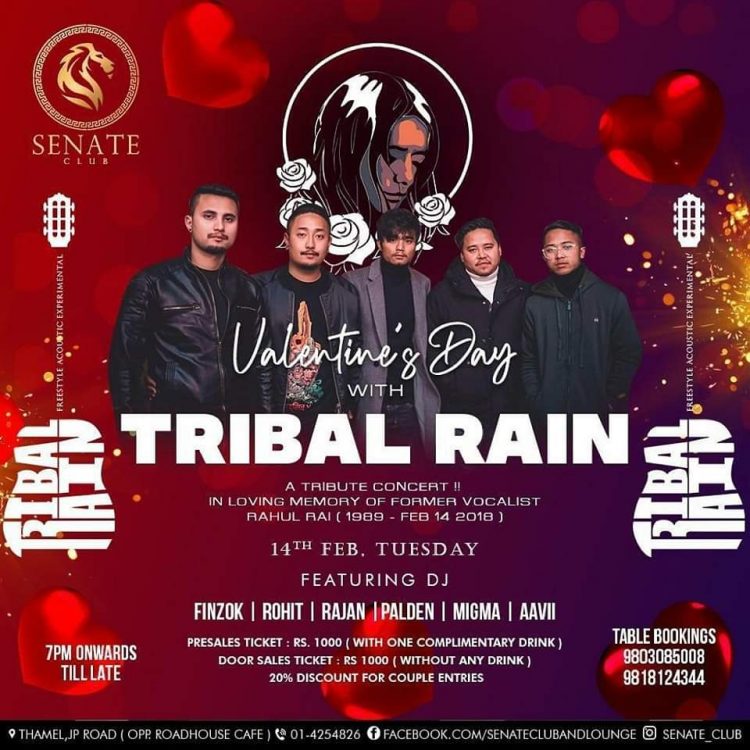 About Band
Tribal Rain is a Sikkim-based Nepali acoustic experimental band. In 2017, the band released their debut album, Roka Yo Samay. Popular songs include Bhanai, Chinta, and Narisawna.
The music video of Bhanai was released on 13 February 2018. A day after on 14 February 2018, the lead vocalist Rahul Rai was found dead in an apparent suicide.A documentary on the life of Rahul Rai was released on 14 April 2022.
---