Nepali singer Deepak Bajracharya and his band The Rhythm Band is performing live at Club Turtle, Thamel this February 10th. The opening music of the event will be presented by Symphony.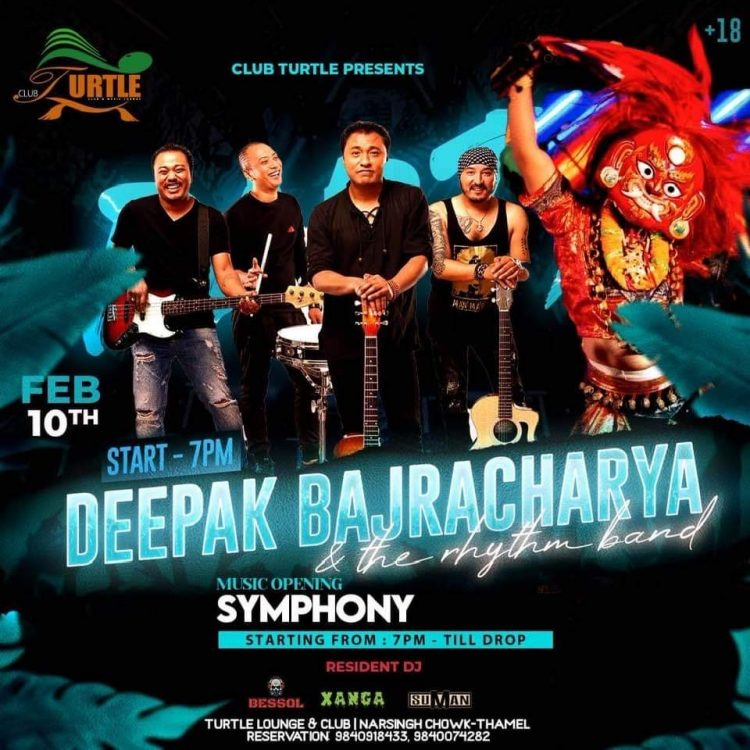 Patan-born Deepak Bajracharya was born on May 2. He is renowned for having made a significant impact to the Nepali music scene. Bajracharya, who had a great and unwavering love for music, once gave up his exams to make a recording. Many of his songs have been hits, including "Man Magan," "Jhumi Jhumi," and "Maya ko Dori Le."
In addition, Bajracharya has supported other social causes and activities. One of his most recent compositions, "The Corona Song," was also written with those who are terrified of the pandemic in mind.
Additionally, his album "Jhumi Jhumi" contributed to a cancer assistance organization.
---