Abhaya and The Steam Engines is performing live in Biratnagar this February 4,2023 i.e.Saturday.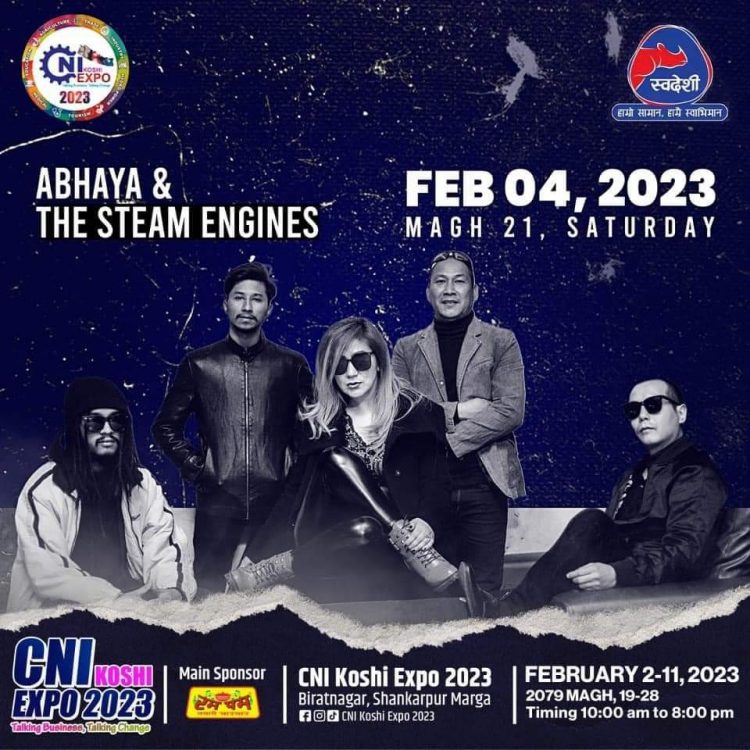 Abhaya Subba announced her performance in the expo making a post in her official Facebook account where she writes," Highlight of this show? Dilli Phombo will be performing Laijau malai with us. I don't really remember playing in Biratnagar. The last time we played there was in 2009. Am so happy to be finally performing there after ages. The last time we played there, the stage was made of bed cots(Khats)- I kid you not. We rocked that stage of beds."
About Band
Abhaya and the Steam Engines, though known as a rock band since the release of their self-titled debut album in 2005, are actually more inclined towards non-specific genre music. This band has been experimenting with the vast possibilities of music since its inception in 2003.
---