ZAn awesome Nepali Indie band "Phosphenes" are conducting a live concert and a new EP listening party on Jan 20.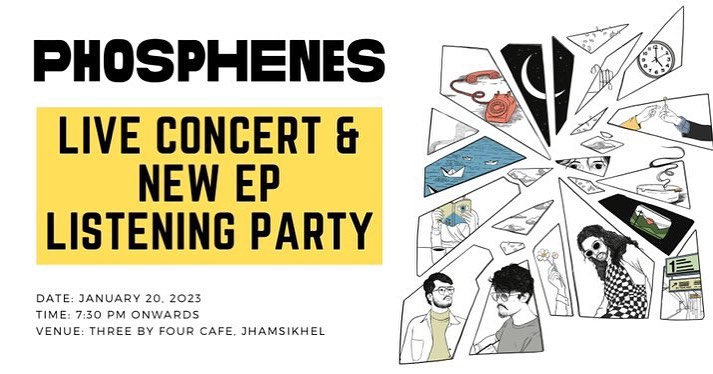 The band made such an announcement via their social media accounts. They haven't disclosed much about the event till now. They just stated that the event will be conducted coming January 20, 2023, at Three By Four Cafe which is located in Jhamsikhel. According to the band, the event will start at 7:30 PM.
You can get your tickets now which are available here: phosphenes
Also, limited physical tickets are available at:
About Band: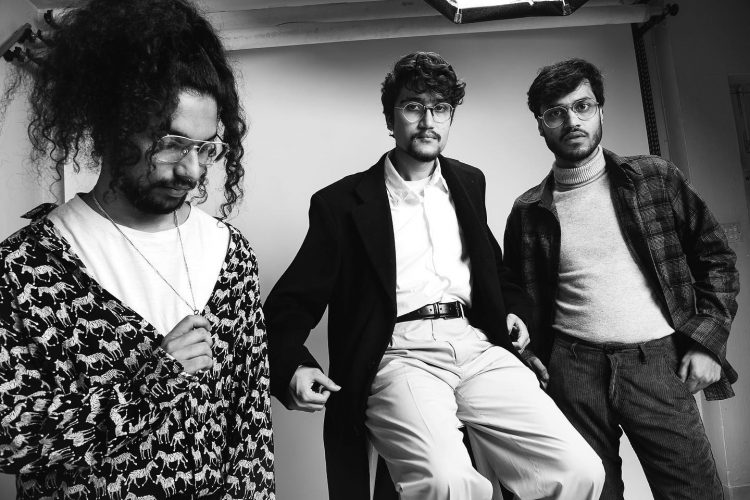 The Nepali Indie trio "Phosphenes" started their musical journey in 2016. The band has Abhishekh Pokhrel (vocals, guitar), Aman Karna (Guitar, Synth), and Prajwal Aryal (Vocals) as a team.
The band always believed in simplicity, despite that none of their songs are simple, left alone music videos. They are the CRAZIEST. No wonder the band is surrounded by a bunch of loyal fans. Still deserves more, the guys really are underrated.
The band has recently released their debut album "Sullen days" which comprises 14 songs with 2 Nepali Numbers "yestai Nai Hola" and "Eklai Huda Ta Jhan", If you haven't listened to them, Trust us you are missing a real treat. The album is the perfect blend of folk, indie, synth-pop, dream pop, and a hint of alternative, the whole album is nothing but one-of-a-kind indie magic.
---