Adrian Pradhan Collective is performing live in Ohio, this 23rd December.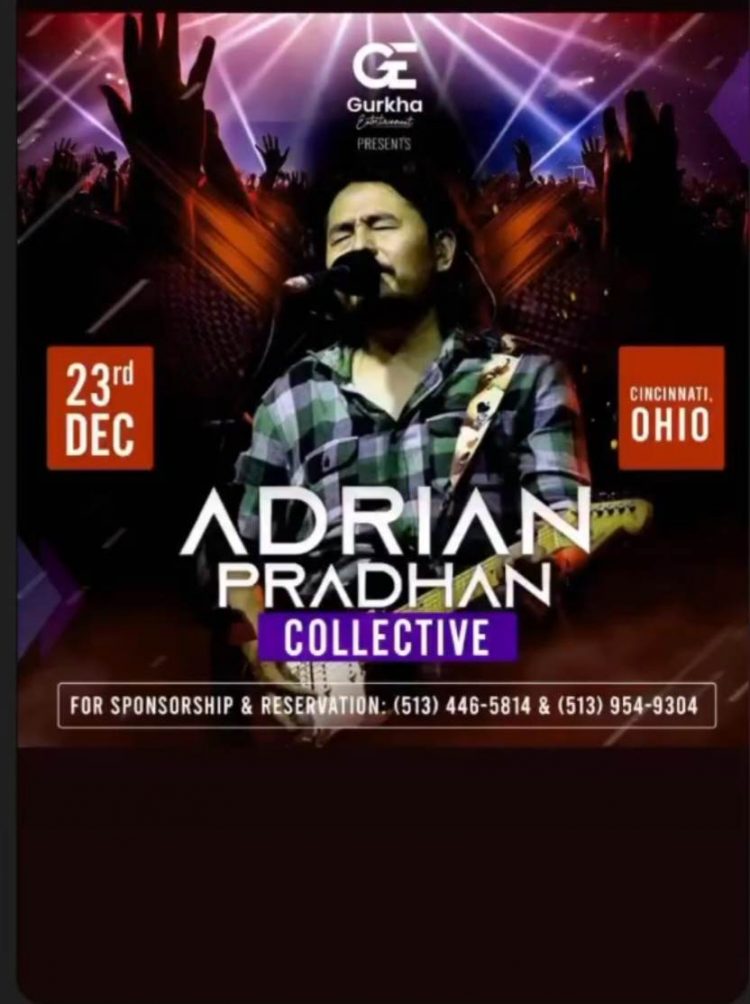 Adrian Pradhan' is founder member of 1974AD.
1974 AD, who have been shaking the Nepali music industry for more than 25 years, are one of, if not the best, bands of all time. Nirakar Yakthumba and Phiroj Syangden founded the band in the early 1990s with Bhanu A (who later quit the band), and later core members included Adrian Pradhan, Sanjay Shrestha, Manoj KC, and Manose Singh.When Phiroj Syangden quit the band in 2012, followed by Adrian Pradhan in 2015, the 1974 AD band hit a tough time. The band's remaining members wanted to keep it going by bringing in new members with aptitude, such as singer Rohit John Chettri, pianist Prajwal Mukhiya, and a new horn section featuring Pratik Baniya on trombone and Jacko Wacko on trumpet. In 2016, 1974 AD released their ninth album Hazaar Sapana, dubbed #thenewlineup.After a brief 'break' of four years, the band reformed with the original members in 2019 and released their tenth studio album, Nirantarta, in November 2019, with songs like Saani ko (rerecorded with Phiroj Syangden), Maya bisaune Chautari, and Manche ko Jeewan receiving positive critical acclaim from critics and fans alike. Here are the 13 best songs by this renowned band to commemorate the band's outstanding musical career and remember their iconic moments.
---