Nepali singer Tunna Bell Thapa is performing live in Sydney,Australia this December 11, Sunday.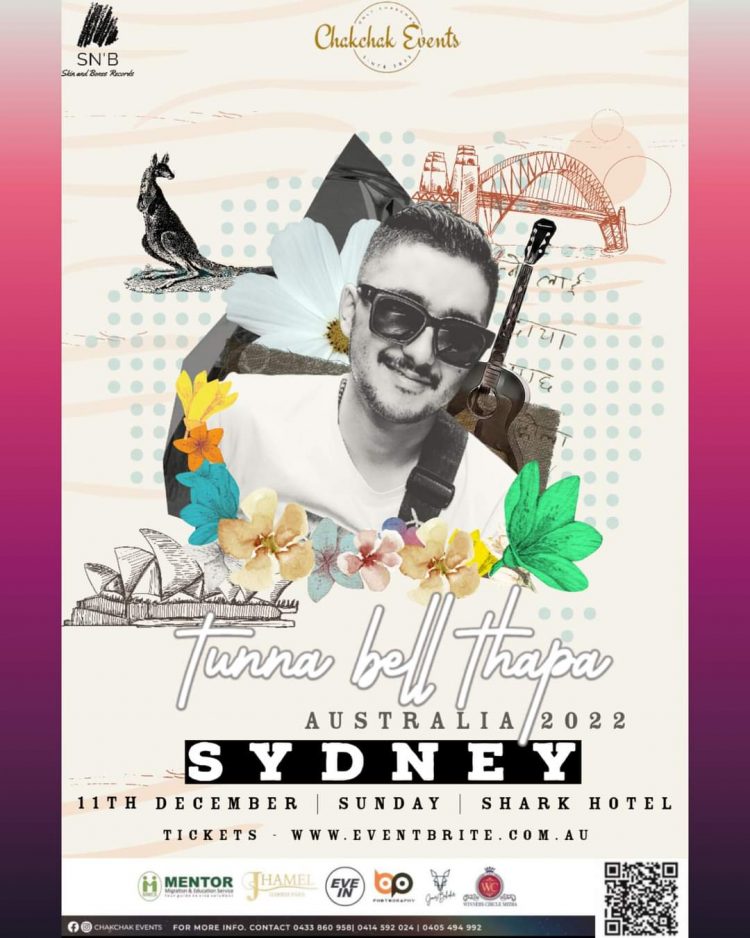 Tunna Bell Thapa is a singer/song-writer from Kathmandu,Nepal. When he first began playing the guitar at the age of just 11, he took his first steps toward learning an instrument for himself. He later started playing the drums and keys, and he never looked back. Lets give a listen to most popular musical relaese by Tunna Bell Thapa, 'Bujhne Lai' here;
This song by Tunna Bell Thapa has now reached 8M views on YouTube. Recently his official YouTube channel also crossed a milestone of 100k subscribers.
---