Indie rockers "Girish And The Chronicles" re-recording their debut album "Back On Earth". They made such an announcement via their official social media accounts. Likewise, the first music video "Loaded" off the album is already out…
"Back To The Earth" was the band's debut album released back in 2014. And, its re-recorded version is to be released on Jan-27-2023. According to the social media post from their label "Frontiers Music Srl", when asked about why they were releasing the re-recorded version, the frontman Girish Pradhan stated:
"We wanted the whole thing to have a fresh new start. Although we wanted to keep most of the vocal takes, we have been introducing a lot of musical changes to these songs in live performances. So we thought, "Why not do the same in the new recordings?" We always felt that we had technical challenges back in the day and couldn't deliver the hard hitting sound that we had originally intended, so we introduced some new breakdowns, chord sequences, solos, and bass and drum parts to these songs that make them feel closer to where we are now. We didn't want to mess around too much with the vocals though, which is why I only re-recorded the vocals for 'Angel' and 'Loaded'. As a whole, the whole thing sounds quite different from the 2014 version, but all in all, it stays true to the spirit of the songs, however, we feel that it is closer to the vision we had back in the day."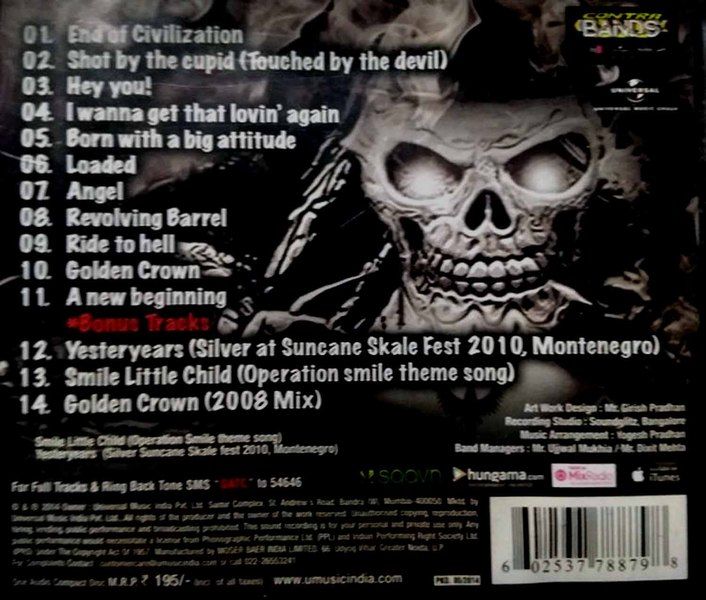 About Band:
Girish and The Chronicles,  widely recognized as GATC is an Indian Hard Rock/Melodic Rock/Heavy Metal band from Gangtok, Sikkim. The brainchild of vocalist Girish Pradhan, the band was formed in 2009.
The band has the lineups of Girish Pradhan on vocals/guitars, Suraz Sun on lead guitars/backing vocals, Yogesh Pradhan on bass/keyboard, and Nagen Mongrati on drums/percussion.
---