Nepathya is perfoming live in Birgunj this 18thDecember at Dhangadi Stadium with a slogan 'Music For Humanity.'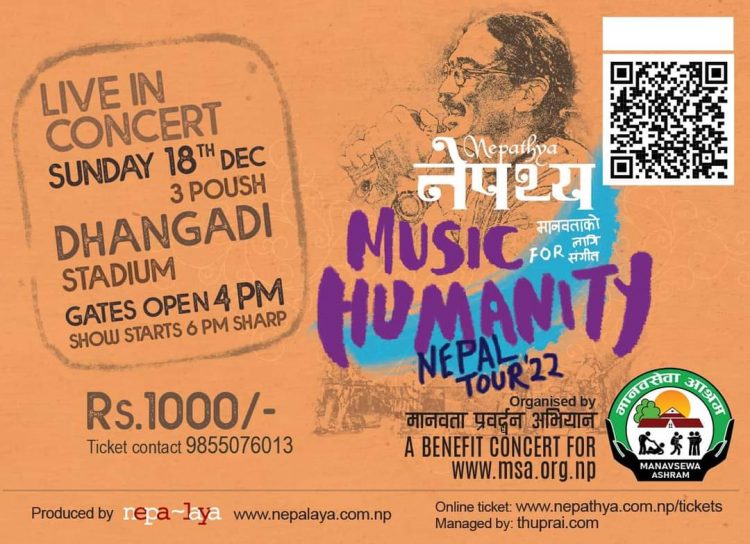 Nepathya is best known for her ability to blend folk melodies with modern western-influenced rock music. Nepathya has achieved commercial and critical acclaim. Nepathya is well-known for contemporary tunes with strong ties to indigenous music, as well as songs sung in rural Nepalese dialects.Nepathya is a Nepalese folk rock band founded in the early 1990s by three Pokhreli students studying in Kathmandu, Nepal. Deepak Rana, Bhim Poon, and Amrit Gurung established Nepathya. They began recording songs, and after 25 years, they have become Nepal's greatest band in the Nepali music industry.
Nepathya has mastered all types of music, from folk to rock, and has been performing for almost 25 years. The band is made up of Amrit Gurung on vocals and Suraj Thapa on keyboards. Bass Guitarist Subin Shakya Dhurba Lama plays the drums, Niraj Gurung plays the lead guitar, and Shanti Rayamajhi plays the Madal. They've had a string of popular albums over the last two decades, including Nepathya, Himal Chuchure, Min Pachas Ma, Shringar, Resham, Bhedako Oon Jasto, Ghatana, Mero Desh, and Aina Jhyal.
---