Subani Moktan has released a poster and official release date of her often teased single "Naaso". The song is already out on Noodle, you can buy the song here: Noodlerex.com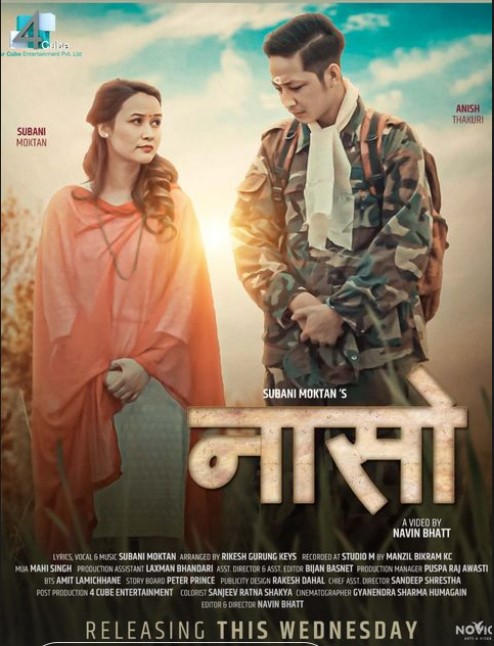 The poster seems kind of heartbreaking, maybe the song is about long-distance marital relationships. According to the announcement, the music video will be released coming Wednesday. we are already so curious to see the whole package after listening to the audio, which is so soothing and beautifully composed.
For now, let's see the short reel she created on TikTok of herself clad in her traditional attire where she looks more beautiful than ever.
Subani Moktan is a quite beautiful and hardworking Nepalese singer who was born into a musical family. For those who don't know, she is the daughter of Singer Kunti Moktan and Musician and Lyricist Sila Bahadur Moktan. She is a very versatile person. If we have to talk about her knack, it is going to be hectic long.
While she is a singer, she writes and composes almost every song herself. In the same way, is a master in playing instruments like guitar and piano. Also, formerly gives music classes at Kathmandu Jazz Conservatory. Besides that, she is also a very famous Vj and Rj. Again, had recently judged a popular Nepali musical reality Show Nepal Idol. phew… the list goes on.
Listen to her most adored single " Maya Ho Ki Maya Jasto" which has over 2M views on YouTube.
---