In high demand from the public, the online musical platform Noodles is organizing the Nepal Tour for Bangalore-based Pure Nepali folk band "Gauley Bhai" From November to December.
They recently had a tour back in April, but they got a chance to cover just 4 cities back then. Now, the band wishes to cover as many cities as possible. Gear up guys to witness this awesome indie magic in your own cities. We can't wait either.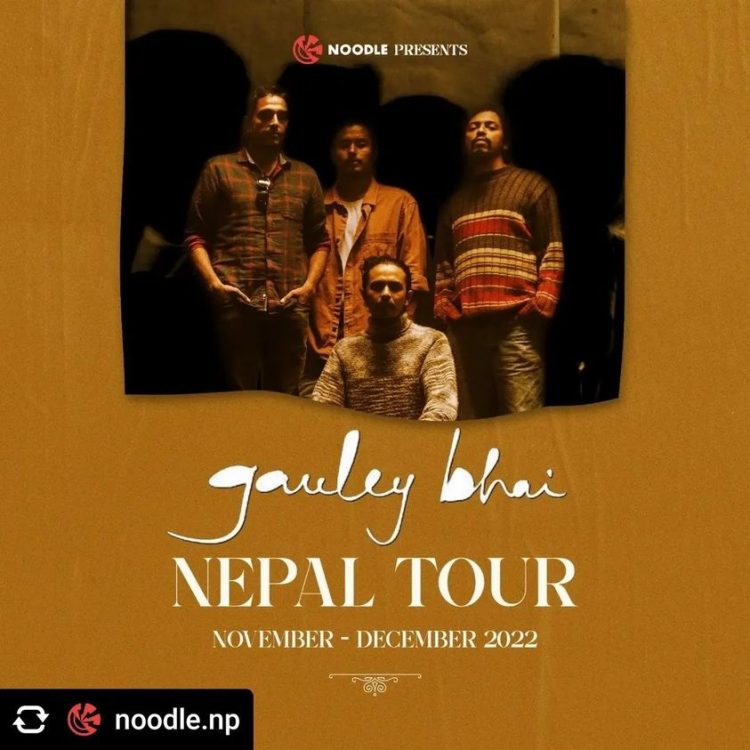 Founded in 2021, Noodle is the initial platform in Nepal that connects artists directly to their audience. The audience can support their favorite bands and artist by buying their songs and albums with an easy payment method like Esewa, Khalti, VISA, Mastercard, etc ensuring the best quality. Besides that, the team also conduct tour and gigs for the band.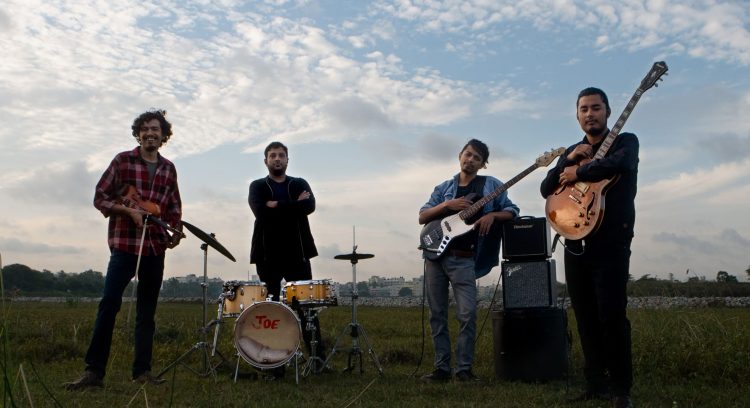 Formed in 2017, Gauley Bhai comprises vocalist-violinist Veecheet Dhakal, his brother Anudwatt on bass, guitarist Siddhant Mani Chettri, and drummer Joe Panicker. While asked about the concept behind the
band name, Joe explains: "Gauley Bhai means a brother from the hood…the face you see always in the neighborhood. He's a person who's just like you, running around to make ends meet and he has his own ethnic and cultural background which he has left to come work in the city, and now the identity that he has reflects his sort of hybrid life. That's the concept of Gauley Bhai."
The band is performing their single Nepali Ko Rela released back in 2017 and album Joro (2019).
---