Tumbleweed Inc., formed in 2012 is the brainchild of Sarad Shrestha (former Axe band guitarist) – one of the talented musicians who is dedicated to making music to meet the need of Rap Metal/funk enthusiasts by churning out melodies with aggression and the soul of modern music.
The band is known for its powerful lyrics and Rap Metal/funk sound, which is influenced by western bands such as Rage Against the Machine, Snot, Primus, Deftones, RHCP, etc. The current Tumbleweed Inc. lineup is Ktm Souljah as a vocalist, Sarad Shrestha as lead guitarist, Prasant Maharjan as a Bassist, and Roben Neupane on Drums.
Tumbleweed released their debut album 'Parichaya' in 2014 and received good feedback from the audience. And, after releasing their second album "Anyol" in 2017. they are kind of inactive since then.
But here is the good news for the fan who really missed the band. Tumbleweed inc. is celebrating its 1oth anniversary by conducting an exclusive show on Beers & Cheers. All the info regarding the show is here below:
We are back! Glad to announce our 10th Anniversary exclusive show. Sept 17th at

Beers N' Cheers

, Jhamsikhel. Time: 3 to 5 pm. Tix price: Rs. 500 (first phase). LIMITED ONLY!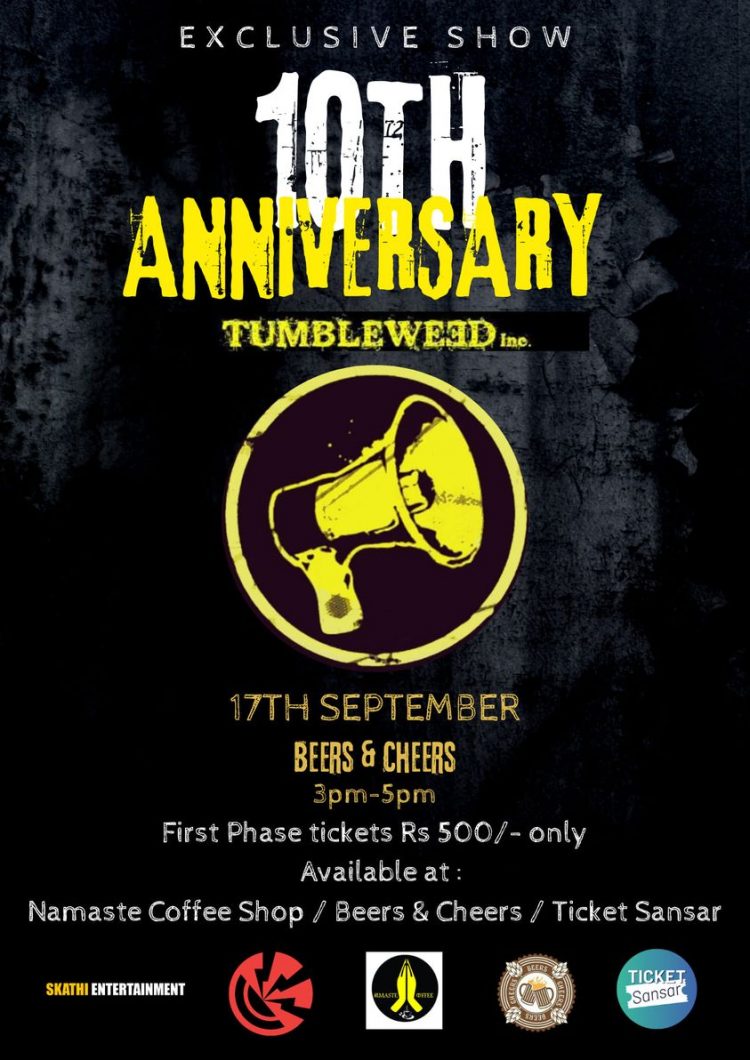 ---