Wangden's new jolly number "Hijo Aja" is so fun to watch and listen to, various influencers can be seen in the music video as well.
Wangden announced the release via his official social media accounts. In his statements he writes:
And it's out!

A huge thank you to my incredible team for bringing my dream to life. What we've created is far better than I could have ever imagined and I'm so so proud of what we accomplished.

Another shout out to all my incredible friends who were kind enough to feature in the video.
I cannot emphasize how grateful I am for the support and love that you all showed me. This video would not have been the same without you guys and I cannot thank you enough.

Lastly to my family, my friends and my fans: all I can say is thank you. Our journey has just begun and I hope we can go far together.

-Wang
The fun lyrics to the song were penned by Wangden himself and were directed by Sulav Singh Chhetri and Binit Bana. Similarly, the beautiful music to the song was added by Wangden Sherpa, Kiran Nepali, Chuck Leah, Evan Bakke, and Aaron Sterling.
The song was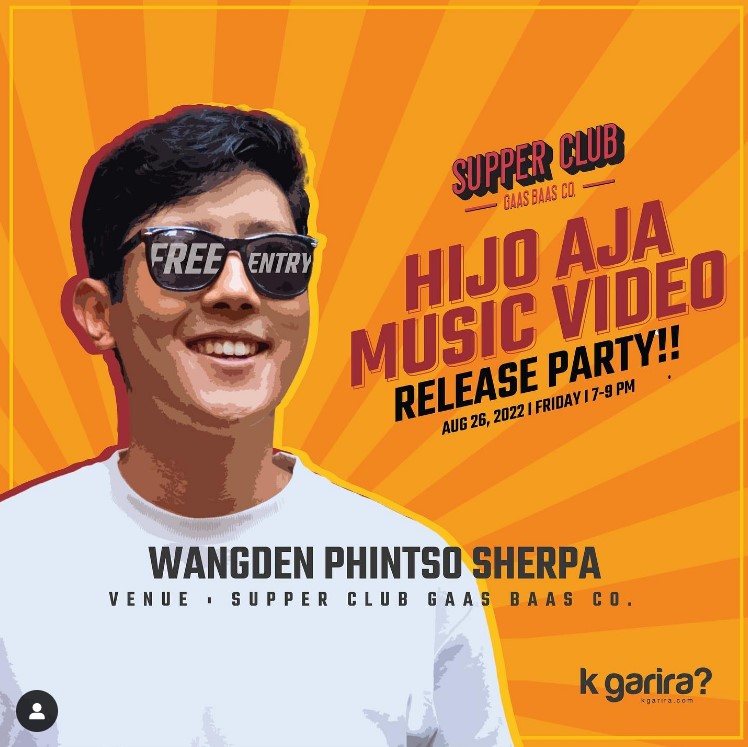 Wangden Phintso Sherpa is mockingly known as "Mahanayak Rajesh hamal" due to his looks. The guy is all in one package of various talents. Singer, songwriter, musician, influencer, actor, content creator, and whatnot.
---