Yama Buddha Peace run is happening  this September 17th/ Ashwin 1.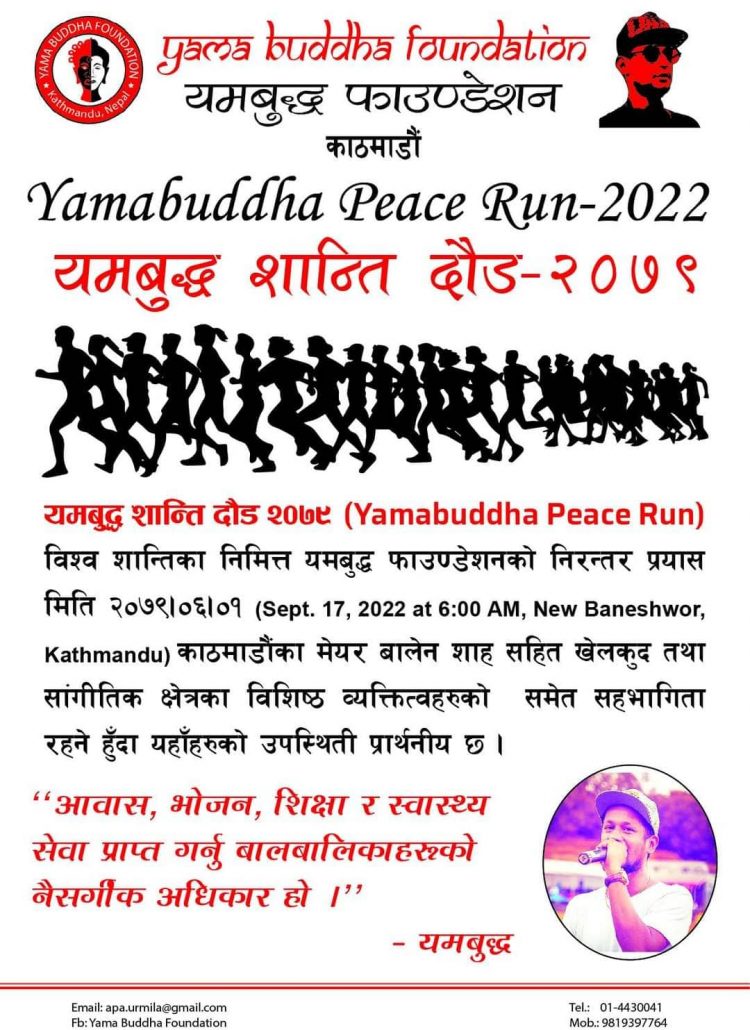 Remembering Yama Buddha, Yama Buddha Foundation has organized Yama Buddha Peace Run 2022/2079   to vouch for World Peace, this September 17th ,2022 at 6:00 am, New Baneshowr, Kathmandu. There will be presence of rapper and mayor of Kathmandu i.e. Balen Shah and other amazing personalities from music sector. Anil Adhikari, better known by his stage name Yama Buddha, was a Nepalese rapper based in London, UK, who died on January 14, 2017. He was born on May 30, 1987.
He is regarded as one of Nepalese hip-most hop's influential rappers. Popular hits by him include Sathi, Aama, Aaudai chhu ma, Yo Prasanga, Antya Ko Suruwat, and others. He founded and hosted the well-known Rap Battle program Raw Barz.
We have listed some of the songs of Yama Buddha here;
SAATHI 
AAMA
AANTYA KO SURUWAT
---