Bipul Chhetri and the travelling band have announced their Australia musical tour 2022, this November. More details are expected to be announced soon.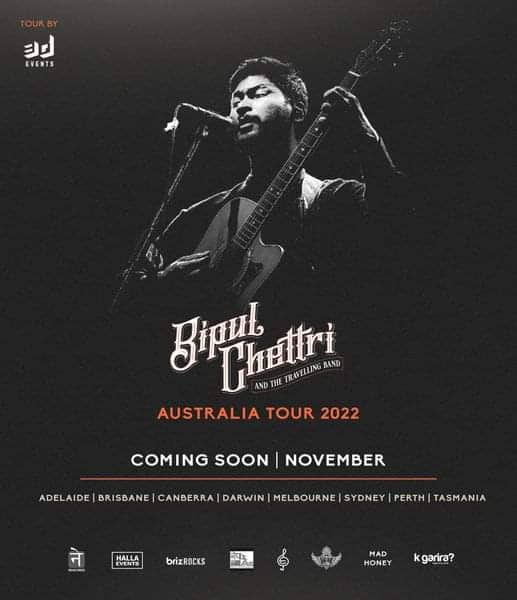 Bipul Chettri is a singer/songwriter who performs Himalayan traditional music with a modern twist while singing in Nepali. Sketches of Darjeeling, his debut album, was released in July 2014; Maya, his follow-up album, was released in 2016, and six singles—Basant, Gahiro Gahiro, Ashish, Teesta, Mughlan, and Neela Akash—were released throughout the ensuing years. You can give a listen to Bipul Chhetri's 'Neela Aakash' here;
Bipul Chhetri and the travelling band will perform in 8 cities of Australia i.e. Adelaide, Brisbane, Canberra, Darwin, Melbourne, Sydney, Perth and Tasmania which is certainly a great news for Bipul Chhetri fans and Nepali music admirers in Australia.
---