Nepali singers Rajesh Nepali and Yankee Yolmo are going to perform live in Canberra this 26th August, Friday.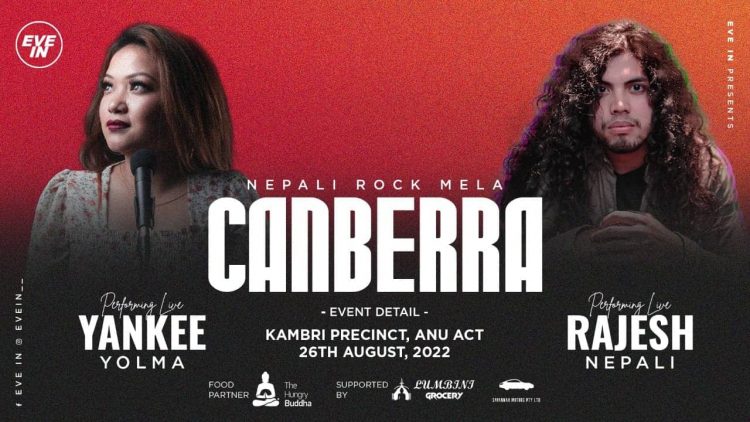 They are performing in Nepali Rock Mela which is going to be held at Kambri, Australian National University, Canberra. The event is organized by EveIn events. The food partner for the event is The Hungry Buddha restaurant and is supported by Lumbini Grocery.  With a significant number of Nepalese in every cities of Australia, Nepali singers have been performing a lot in Australia lately.  Underrated singers  also have been getting a great opportunity financially and have been able to get necessary  exposure as such events are happening time and again in Australia. Certainly a good news for Nepali musical artists and Nepali music industry as a whole but also a great opportunity for Nepali music admirers staying at abroad and certainly Nepali singers performing live at foreign land certainly gives a homely feeling to everyone.
Yankee Yolmo is also performing same day (August 26) at Kambri Precinct, Canberra.
---