Nepali rock band Anuprastha has announced it's Australia tour this November,200. More details are expected to be revealed soon.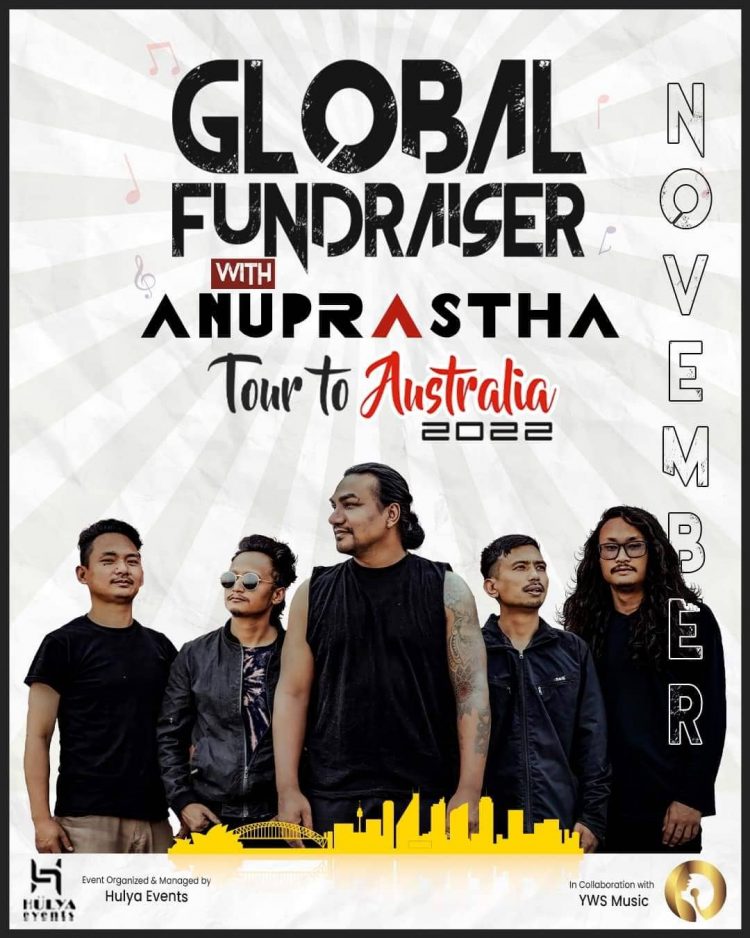 Nepali rock band Anuprastha has announces it's musical tour to Australia this November,2022. More details regarding the live performances, venue and dates will be released soon. The band has named their tour as global fundraising campaign with Anuprastha. We all have seen the band doing a lot of charities and fundraising campaigns to help the needy people here within Nepal and we hope their global fundraising campaign also reaches a grand success.
Anu meaning "music," and Prastha meaning "first" in the Sanskrit origin of the name Anuprastha. The majority of their songs are in the rock genre, but they also incorporate folk music from Nepal. When the band members were still in college in 2004, they created the band and now it has become a huge success. Neran Shahi, Govin Sunuwar, Suresh Maharjan, Jimi Joshi and Bibek Tamang are the members of the band.
---