Few artists begin a two-hour stadium show with a triple whammy of their biggest hits, but few artists have the gumption of Lady Gaga. Her opening salvo of 'Bad Romance', 'Just Dance' and 'Poker Face' – era-defining pop songs all – isn't just daring but clever. It's still light when she comes on just after 8.30pm, and London's 63,000-capacity Tottenham Hotspur Stadium looks even more enormous with Gaga's stark stage at one end of the pitch.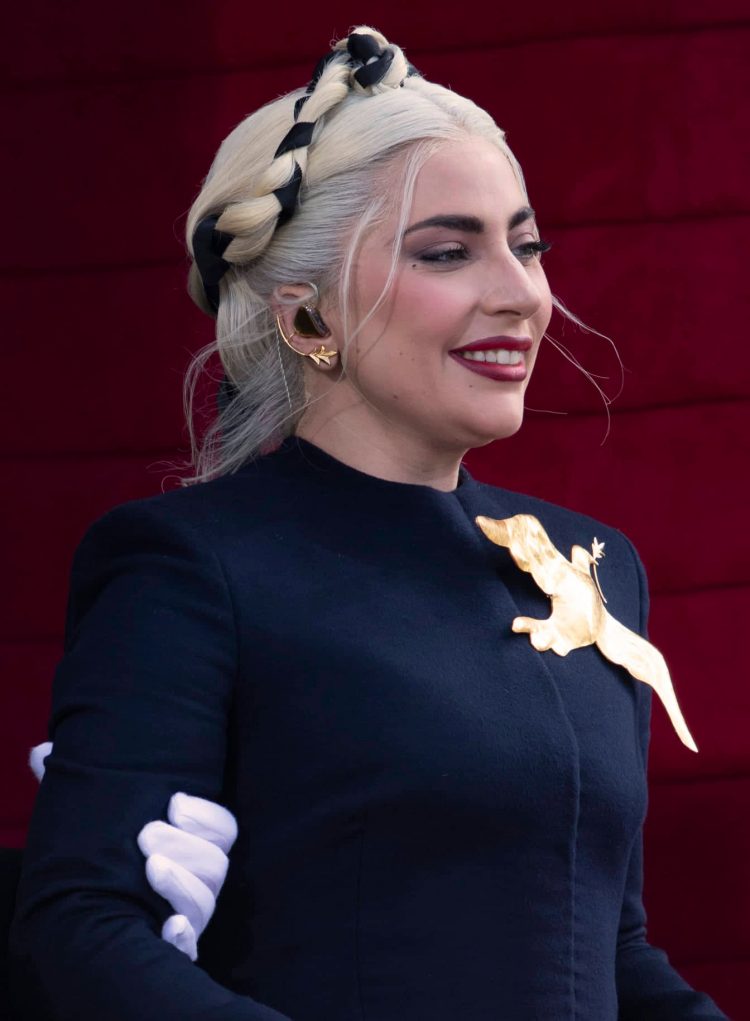 That stage was inspired by Brutalist architecture, Gaga has said, and designed to provide "a real savage and hard look at yourself and what you've been through". We'll get to the tough stuff later, but for now a crowd of Gaga's adoring Little Monsters and more casual fans are hollering along to "p-p-p-poker face, p-p-p-poker face". Instantly, this show blasts away the venue's intimidating vastness.
The classic bangers bridge efficiently into sections – or "Acts", as this show bills them – featuring dance-pop tunes from Gaga's 2020 album Chromatica', which hasn't been toured until now. She sings the heady house gem 'Alice' lying an operating table, slightly shocking staging that underlines the thinly veiled mental anguish in her lyrics. "Where's my body? I'm stuck in my mind," Gaga sings pleadingly.
---