Tribal Rain is performing live at Reggae Bar, Thamel this July 2nd, Saturday. The opening  of the eventwill be done by Pariwartan Band.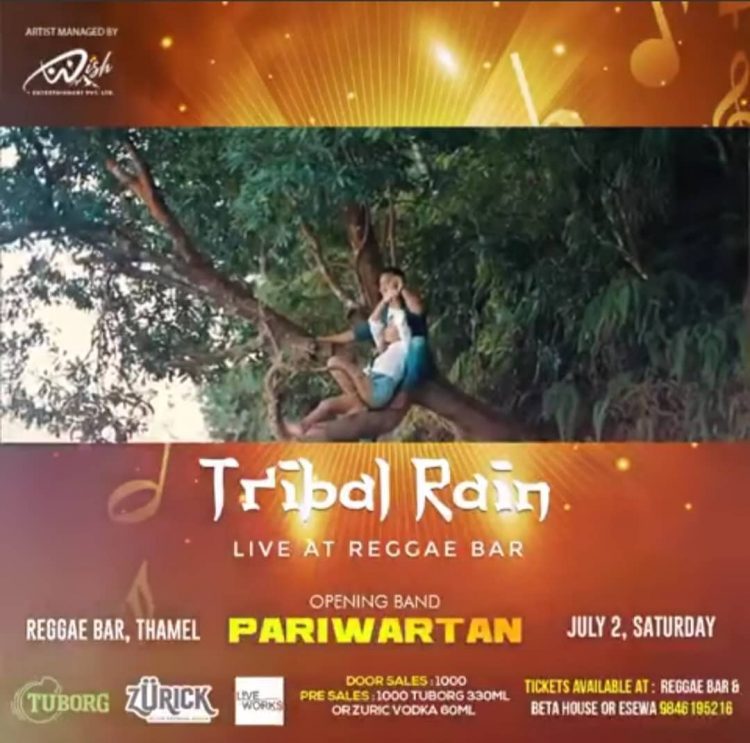 Tribal rain is a musical band from Sikkim. Namgyal, Asish, Mingma, Abinesh, Biren, Bishal, Yowan, and Rahul himself served as the band's vocalist in the beginning. Kenneth Adhikari on piano, Prawes Lama on guitars, Sushant Ghatani on cajon, and Rahul Rai on vocals/guitars gradually modified the band's composition. The band regarded freestyle acoustic experimental to be their genre. Tribal Rain issued three singles, the first of which "Bhanaai" had the greatest impact of the three and was one of the most popular songs in Nepal Sikkim. The band's reputation grew as a result of these songs, and they soon gained a large fan base who developed various cover versions of their songs and uploaded them to YouTube and other social media platforms.as "Chinta," followed by "Bhanaai" and "Narisawna."
New members of the band i.e. Benesh and Nikelesh have left the band ,as told due to their personal reasons.
---