Nepali band Mantra has announced their musical Australia Tour. More details expected to be announced soon.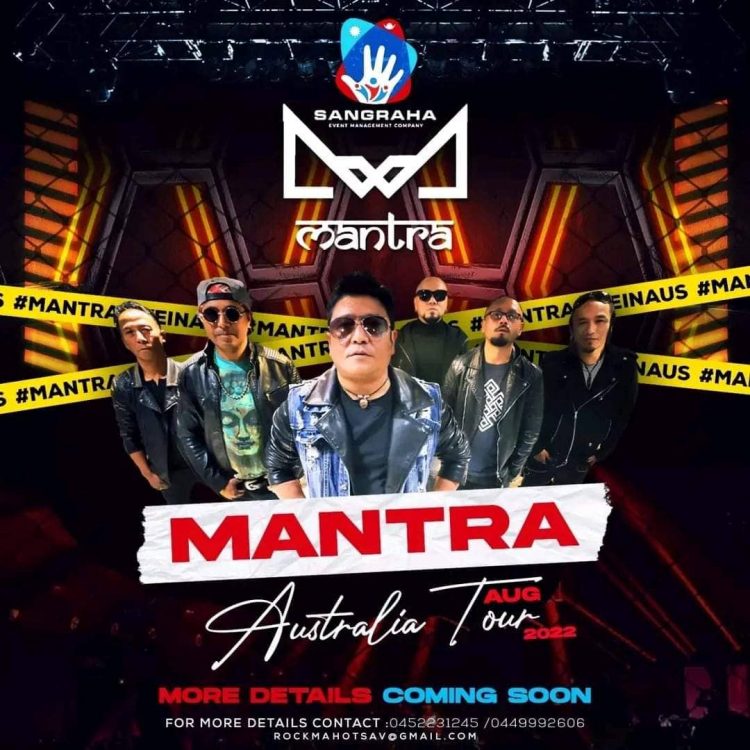 Mantra, which was founded in 2000, began as a trio with Pragyy lama on lead guitars, Bishal Rai on drums who later left the band, and Pravash Subba on bass. They began performing as an instrumental band for a few months before realizing they needed a vocalist, which is when Vaskar Dewan joined them. Later, Manish Thapa, who played the piano, and Bidhan, who played the flute/saxophone, joined in . As a result, the Mantra was finished, and the group released their debut single, "Timi Bina," which was featured on the compilation album "Gorkha Rocks." Later on, Briz Chaudhary joined as a Drummer for the band. They began working on their own record because of how well-liked the song was.
Because they wanted something different from the traditional approach of utilizing English names for bands, Mantra was picked as the band's name.additionally for good luck, as the word "mantra" has a religious meaning. This Darjeeling-based band thinks that Nepali rock music is improving, in part because of bands like Robin and The New Revolution, Mukti, and Revival, 1974 AD. In 2003, the group issued Mantra, their debut self-titled album.
---