Priyanka Rani Joshi, an entrepreneur, was crowned Miss Nepal World on Saturday evening after defeating 22 other contenders in The Hidden Treasure's 26th Miss Nepal competition.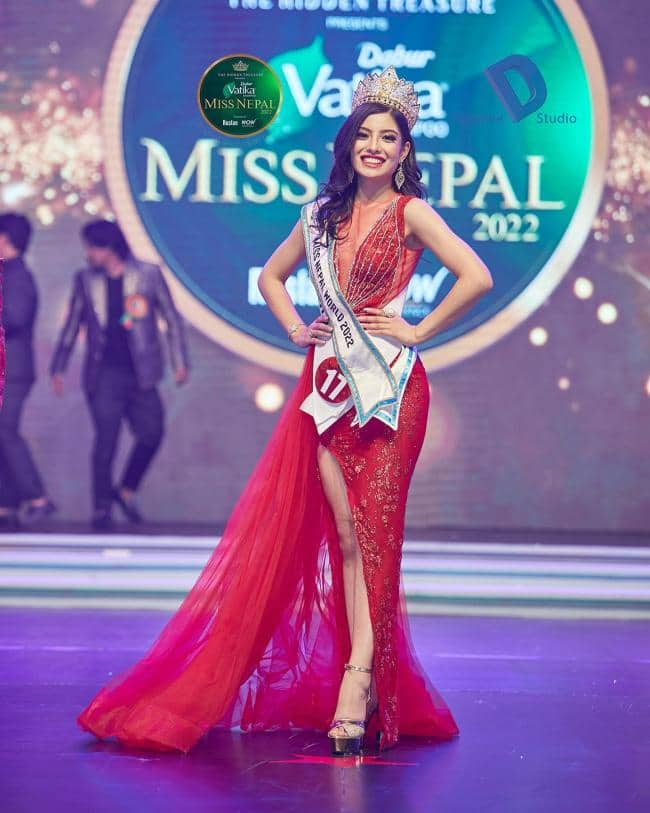 Joshi also received the title of Miss Delight in addition to the main title. Miss Nepal Earth 2022 has been announced as Sareesha Shrestha, a medical doctor. She was also crowned Miss Confident. Nancy Khadka, who was crowned Miss Nepal International 2022, was the pageant's third winner. She was also crowned Miss Popular Choice.
Godawari Village Resort in Lalitpur hosted the pageant this year. Kantipur Television broadcasted the full show live. The Miss Nepal finalists for this year were unveiled on May 29 at the Radisson Hotel Kathmandu during the official sash ceremony.
---