Band Champion Nepal is a premium and national band competition to showcase the best of best bands in Nepal for the coveted National Champion, which is currently airing on AP1 Television HD.
Here are the Top 4 finalists of Band Champions Nepal.
The Aerials Nepal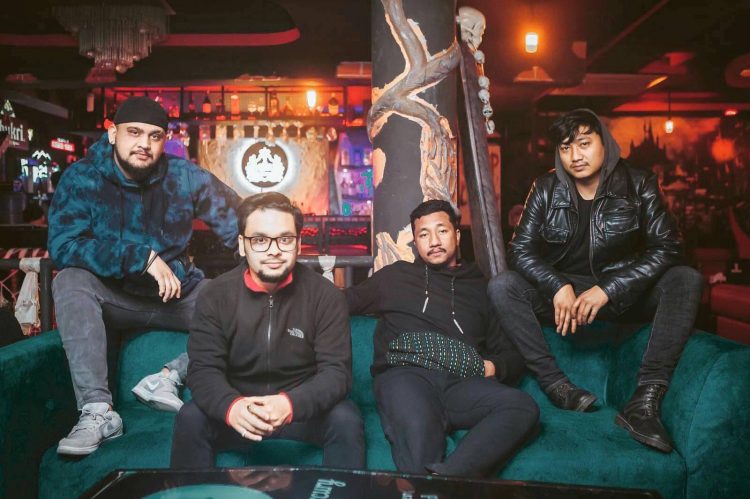 In 2010, the Aerials Nepal was founded. Sushant Gautam is the lead singer, and Laxu Prajapati is the bassist. Om Bhakta Shrestha plays drums, and Naresh Risal plays guitar. The band's frontman was a strong contestant in the rock genre during season 2 of the singing reality show "The Voice of Nepal."
2.Satapdi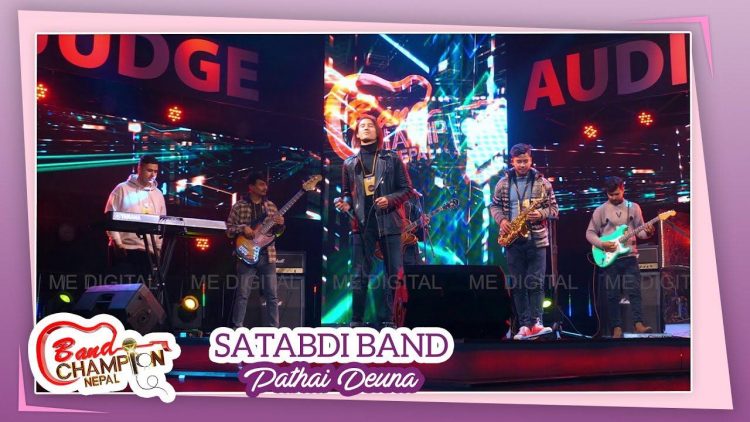 Satapdi Band is now one of the most popular bands on the Band Champion Nepal. Previously, the band had seven members. However, the band now has six members after the keyboardist moved to Australia. On the Band Champion Nepal audition round, keyboardist Rojan Subedi may be seen. The current members of the band are:
Yugal Samal (vocalist) and Bishal Chhetri (guitarist 1)
Arun Singh is the second guitarist.
Sonam Tamang, bassist
Anjal Sapkota, drummer
Jems Singh, saxophonist
With their participation in the Band Champion Nepal, the band has gained a lot of attention and popularity. Even the Nepal Guitar Tutorial has evaluated every episode of Band Champion, and one of his favorite bands is Satapdi Band.
3.Free Birds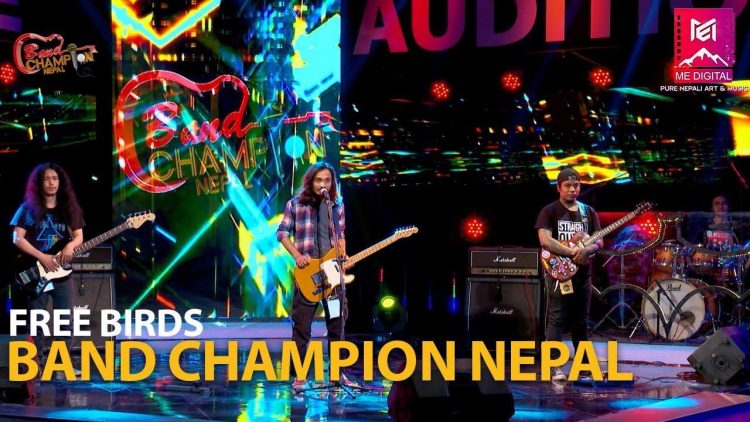 Another finalist of Band Champion Nepal is Free Birds. The members of the band are,
Vocalist: Rijesh Maskey
Lead Guitarist: Sangam Bamjam
Bassist: Degoj Kumar Rai
Drummer: Nabin Gurung
5. The Frozen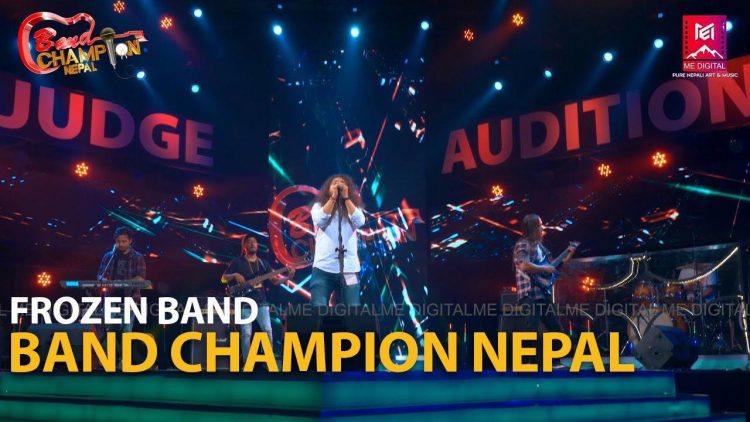 The Frozen band is another finalist of Band Champions Nepal. The band is from Darjeeling. The members of the band are,
Lead Guitarist : Gaurav Lama
The grande finale of the band champion is going to happen at Purple Haze Rock Bar, Thamel this 21 May, Saturday. The live of the finale  performance will be broadcasted through AP1 TV Metv HD.
---