Narayan Gopal, Emperor of Voice and King of Tragedy, was born on December 5, 1939 in Kilagal Tole, Kathmandu and died on December 5, 1990. He died on the same day as Mozart (An Austrian composer born on 1756 AD and died on December 5, 1791 AD). His father, Asha Gopal Guruacharya, was also a musician, so he was raised in a singing environment. Narayan Gopal began singing before passing the Radio Nepal voice test. He first performed at the Tri-Chandra Multiple Campus's 40th anniversary. After hearing his sweet voice, his friends Manik Ratna Sthapit and Premdhoj Pradhan encouraged him to take a voice test with Radio Nepal. Previously, he was a tabala player in the Prem-Manik group.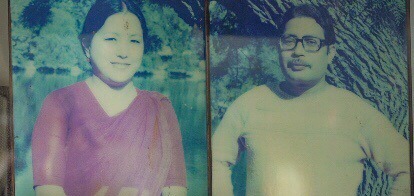 Narayan Gopal was a person full of such feelings, just like the depth of romanticism in his timeless songs. "Not many people realize how romantic Dai was. Everyone is aware of his feelings for bhauju, Pemala Lama, whom he met in Darjeeling. But what most people don't realize is that he went to Darjeeling to woo another love interest," Laxman Gopal explains. However, due to unforeseen circumstances, he ended the relationship and instead met bhauju [sister-in-law] there. From then on, they were inseparable." "Father was not pleased when he returned to Nepal with Pemala. Our father, who was from a local Newa family at the time, was strict and did not approve of their (intercaste) marriage.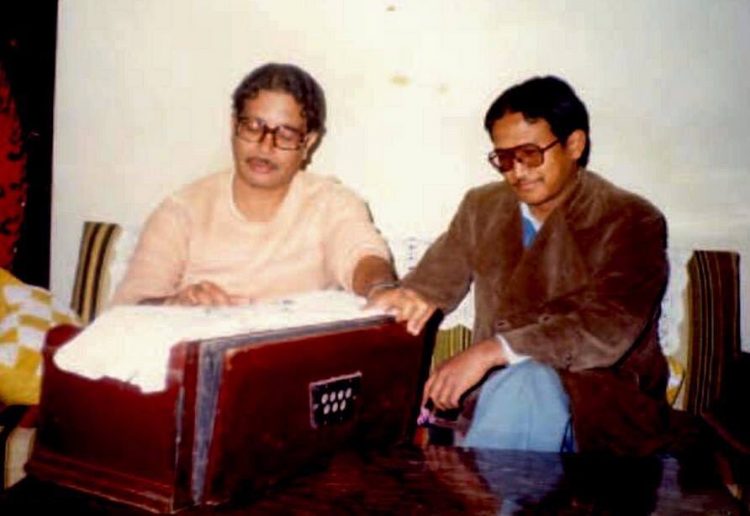 Similarly, he was a fantastic actor. In 2013 BS, he played the role of a blind man in Durgalal Shrestha's drama "Tyag." He was also skilled at mimicry, which only a few of his relatives were aware of. He used to tease Pemala Lama (a longtime fan and wife of Narayan Gopal) from the balcony after he retired from his job as General Manager of Rastriya Naach Ghar by mimicking his neighbors. "Oh, Narayan Gopal's wife, where are you going?" he used to say. A friend and contemporary of his, Premdhoj Pradhan (1938-2021), recalls an incident of his mimicry. Prandevi, Premdhoj Pradhan's mother, was given news in Chinese by Narayan Gopal.
Narayan Gopal was physically fit. Amber Gurung, his friend, gave him the nickname "Tarzan." Amber, too, had a well-structured body. Once in their lives, they were involved in a dangerous incident. After the untimely death of Aruna Lama's husband, Saran Pradhan, the latter was completely broken. (Saran, who died at the age of 30, was a shining star in the music scene at the time.) She needed to look after her two children. She began teaching in order to survive because singing alone could not meet her family's basic needs. "Aruna Lama's solo evening" was organized with the help of many friends to raise funds for her financial support.
Narayan Gopal was also a man with a sense of tragedy. During his final days at Bir Hospital, ill Narayan Gopal developed insomnia, which he shared with his friend Nagendra Thapa. After hearing him out, Nagendra said, "Please remember Lord Pashupatinath; it may help you sleep." "I cannot do that because when I remember Lord Pashupatinath, I see the face of Jog Mehar Shrestha," Narayan Gopal said flatly. Remembering a Panchayat period home minister during the end of Panchayat can be classified as a sense of Narayan Gopal's tragic experiences
---