Legendary Haribansha Acharya is back with "Karkalo Kokyaula", 12 min long storytelling song covering how young and innocent girls are tricked and sold to an unknown country for labor or commercial sex act in the name of love.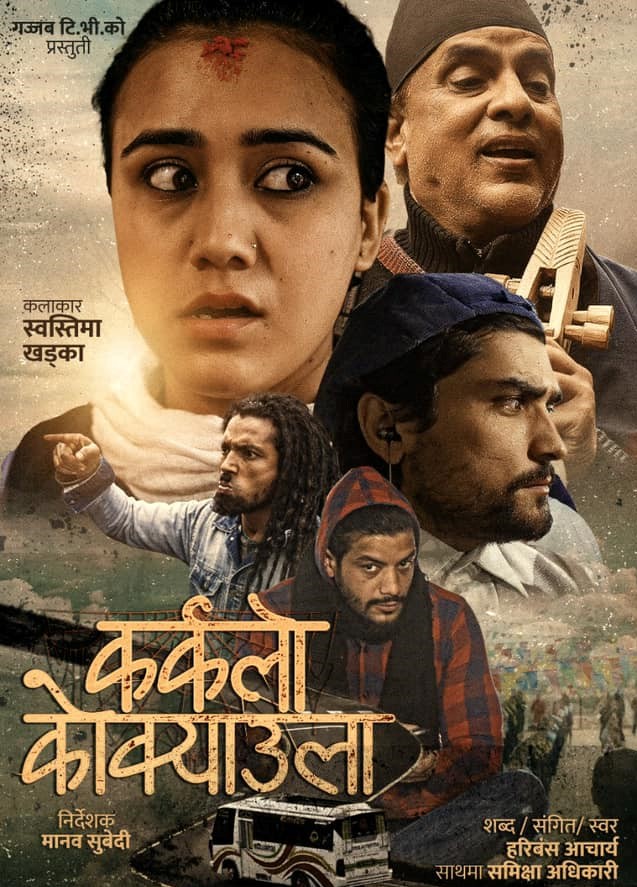 As always legendary Haribansha Acharya has put light on the issues and distortion that is going on in our country. Which we even don't think about and do not even have an idea is happing somewhere around us. It is in fact a serious matter to look upon. But sadly such issues do not get much attention and our girls always end up being sold against their will.
The video features Swastima Khadka as a lead role who is portrayed as a young and beautiful school girl. She seems to be a very talented and forward student who even gets awarded by her school. Likewise, Haribansha Acharya is portrayed as a differently-abled person who is Gainey singing about young girls being sold to unknown countries in the name of love.
Whereas, they often seem to share the same bus while traveling. The scenery on the bus is mostly similar, Swastima gets teased by two boys (and she ignores them. While one day, one decent guy fights for her and scares the annoying guys away. So, Swastima falls for him as he seems to be a nice guy.
But the story takes an uncertain turn. In fact, all the guys were together and were acting along to trick Swastima and sell her eventually. But thankfully she gets saved by Haribansa Acharya, who fortunately appears in the same bus they were taking her to sell, making her unconscious.
While this clip was fictional, it's exactly how many girls are sold to the hellhole. We always are careful before trusting anyone is the prime moral of this song. Much respect to the Legend for creating such a gem.
---