Dibesh Pokhrel aka Arthur Gunn is performing live in Sydney for the first time this 17th November at Space Night Club, Shark Hotel.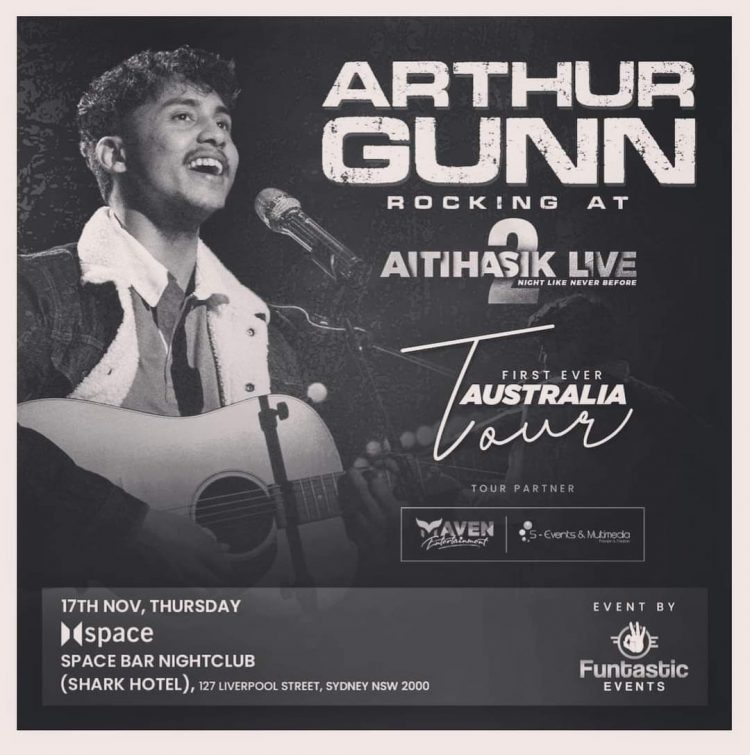 Dibesh Pokharel, better known by his stage name Arthur Gunn, is a Nepalese-American singer-songwriter from Wichita, Kansas who gained widespread recognition in 2020 after placing second in the finals of the eighteenth season of the singing competition program American Idol. Arthur recently did his Nepal musical tour too. Here you can give a quick view to teaser of his homecoming video released on YouTube;
Arthur has now released multiple songs and they have been getting loved equally by Nepali and international audiences too. His songs  Kaagbeni, Nyano Ghar and Ma are the most loved songs by the audience. His cover of Bob Dylan's song 'Girl From North' also got a warm love from the audience.
---