After the massive success of the previous song "Kukur" Vten is teasing all over his social media about unleashing something new very soon.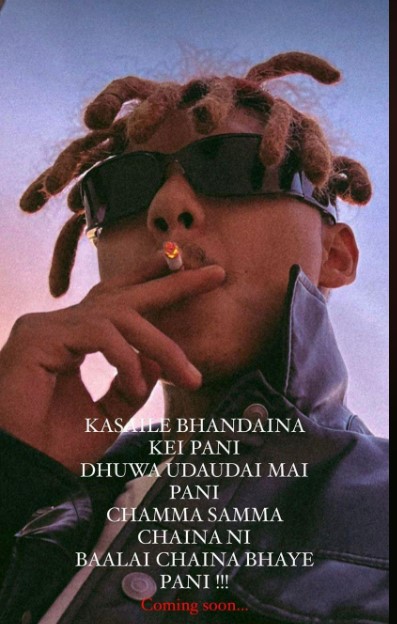 Samir Ghising popularly recognized as Vten, the scandalous yet loved rapper of Nepal has been releasing fire numbers one after another lately. Not to be surprised each of his releases has gained millions of views. His latest release "Kukur", as weird as the title is for the song, everything else about it is so dope. It holds more than 2M views on YouTube within a month. Here it is if you haven't come across it already, which we highly doubt is the case-:
Recently he has been posting all over social media teasing about the new creation with short verses of the song. Already excited, so sure it's fire as ever. Good luck to the team.
As we have to talk about him, we have a lot of mixed reviews about him from the audience. Samir Ghising was into hip-hop and rap music from a very young age. Eminem and Mc Flo are some of his inspirations. He has been rapping and doing b-boying since 13.
He first gained popularity after releasing his first song 'Churot' which has been viewed over 5.7 million times on YouTube and after a few years he holds more than 81 million views on his YouTube Channel, he has cemented his place as one of the most famous Nepali hip-hop artists.
He was also once arrested for using 'vulgar and derogatory' words in his latest song 'Hami Yestai Ta Ho Ni Bro', which was viewed more than 19M views on YouTube.
---