Nepali young have a tendency to dismiss politics and public events, expressing little or no interest in them. Balendra Shah, often known as Balen Shah, the independent mayoral candidate for the Kathmandu Metropolitan City (KMC), has piqued the interest of young and old alike. The well-dressed Shah has become extremely famous among the youth, not only because of his candidacy, but also because of his distinct style statement.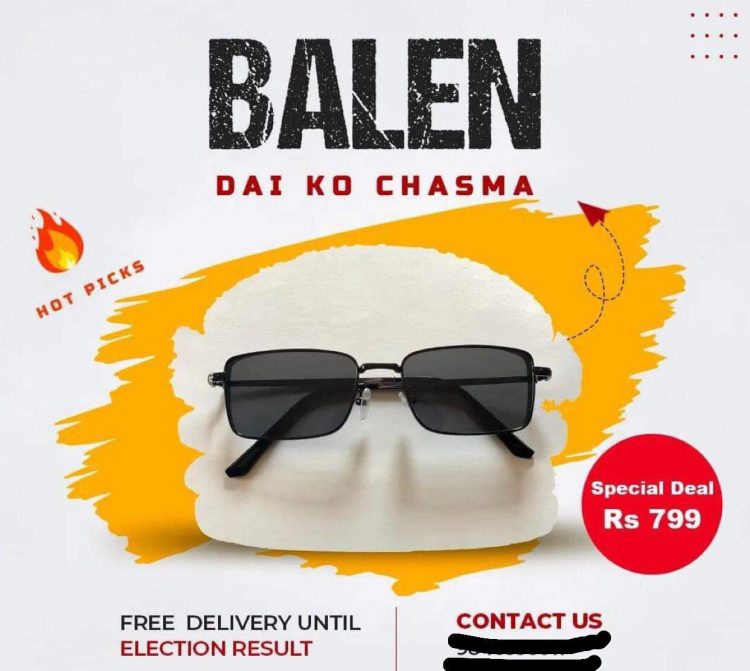 Because Shah has been leading the mayoral race since the first day of counting votes, young people's interest in this structural engineer, rapper, and music composer has grown as well. They admire not only his mayoral vision, but also his sartorial aesthetics and his glasses. Hordes of admirers have flocked to a bearded Shah wearing dark glasses and dressed elegantly in a blazer with the Nepal flag hanging over his shoulders.
Shah's shades have become so popular that they are being marketed as 'Balen Chasma' both online and in stores. 'Balen dai ko chasma yaha pahinchha,' 'Trending eyeglasses of Balen Shah now available with us… stock limited,' and so on can be found on a number of online stores promoting the shades.
---