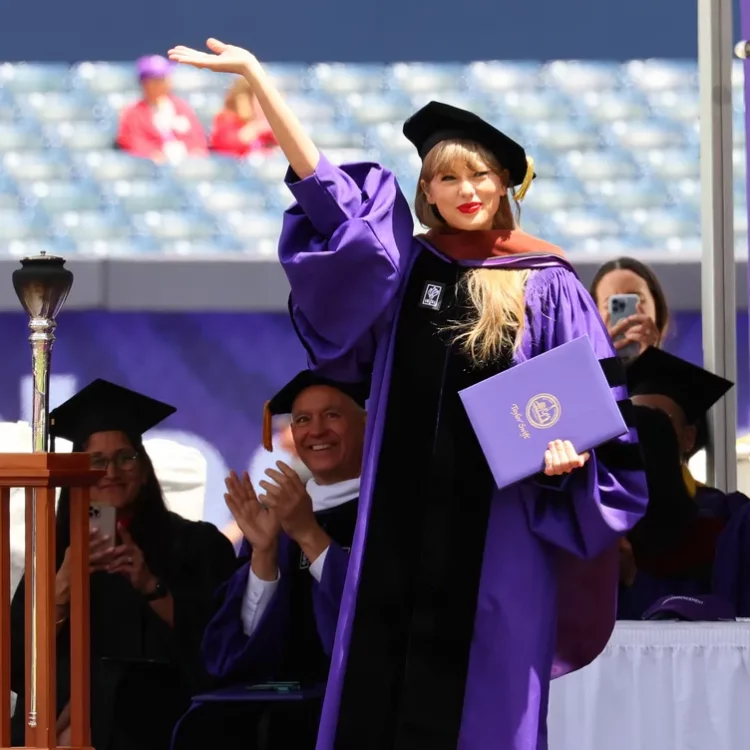 Kathmandu- Taylor Alison Swift is an American singer-songwriter. Her discography spans multiple genres, and her narrative songwriting—often inspired by her personal life—has received critical praise and widespread media coverage.
Some of her famous songs are: Blank Space, Bad Blood, Shake it off, Love story , You belong with me, I know you were trouble, Enchanted, Wildest Dream, Gorgeous, Style etc.
When Taylor Swift was 15 years old, she left her public high school and started being homeschooled as she chased her dream of being a successful musician. The star recalled doing "homeschool work on the floors at airport terminals" before going out on the road for a radio tour, driving between venues in a rental car, and staying in motels.
Taylor Swift famously sang about "feeling 22." A decade later, she's celebrating it — the class of '22, that is.
The 11-time Grammy winner delivered a commencement speech to NYU grads and received an honorary degree at Yankee Stadium on Wednesday. Swift blew kisses and waved as she made her way to the stage among other honorary doctorates, which prompted roaring applause from the stadium
The prolific pop singer received an honorary doctorate of fine arts on Wednesday from New York University, and also delivered this year's commencement speech at Yankee Stadium.
"I'm 90% sure the main reason I'm here is because I have a song called '22'," she joked.
---