Jhilkey and the company makes a post on their social handles about pre listening party of their song Jawani Ko Dosh.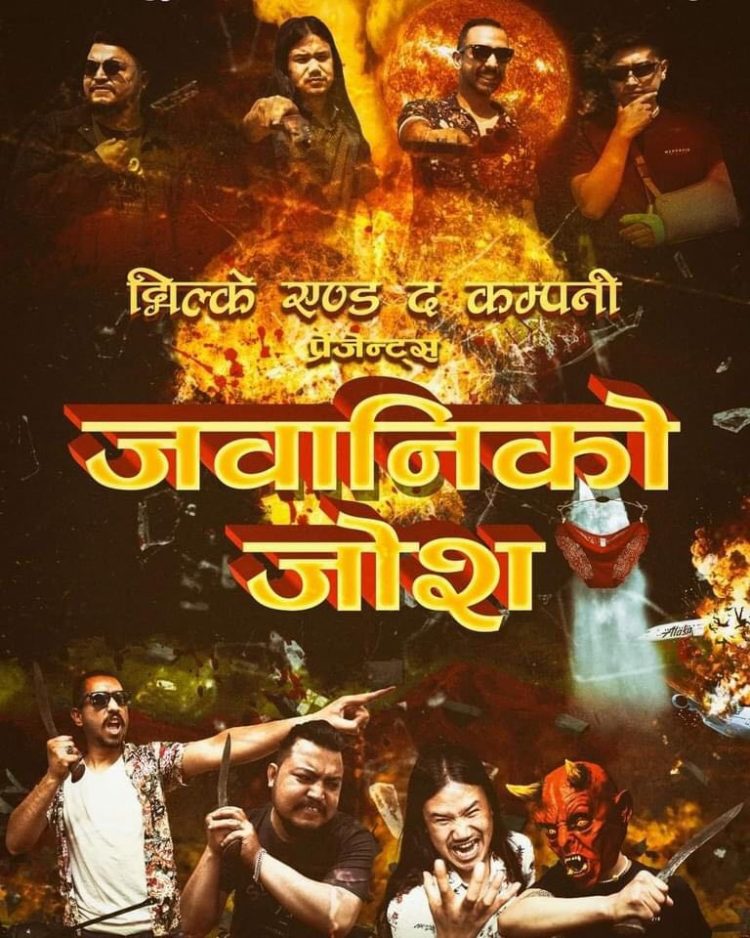 Jhilkey and the Company has announced the pre listening party of their song Jawani Ko Josh in May,7  through their social media handles i.e. Facebook and Instagram and it is giving off quite cool vibes. It has got the fans quite excited and curious about what is coming next from the Jhilkey guys.
Jhilkey And The Company is a Nepalese rock band from the streets of Kathmandu. The band has been performing since 2019. The band was formed in August of that year, but it feels like they've been around for a long time. They've gotten a lot of attention from the music community as well as fans. Their performances have been well received by all; they have performed in Birtamode, Dharan, Pokhara, Butwal, and Bhairahawa.
Dewan Rai; the brain of the band formation, Bishal Hang Rai, Dipson Narshing KC(drummer) and Steve Dewan  altogether fulfill the team and give a life to this band. Quite underrated but amazing; Jhilkey and the Company has yet to reach a wide space of Nepali music fans. We wish them all the best for their upcoming music and future endeavors.
---