Rapper Balen is performing live at Uptown, Jhamsikhel this May 6th, Friday.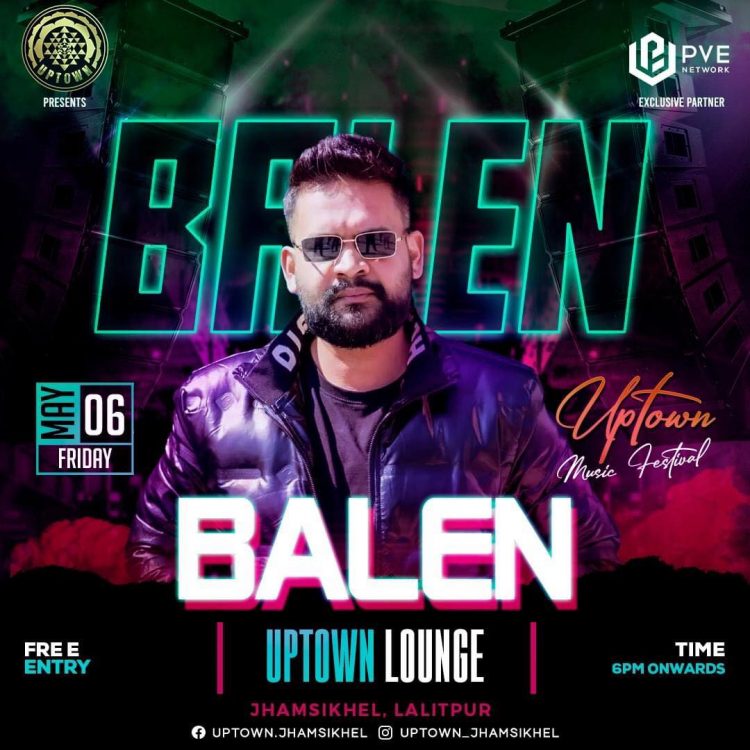 BALEN – The youth leader, entrepreneur, rapper, engineer, activist and a judge foe a reality show is ready to play his hit songs at Uptown Music Festival on Friday, May 6th at Uptown Jhamsikhel. The entrance for the event is free and is gonna take place 6 pm onwards.
Balen Shah is a person we are familiar with in a variety of ways. Some people are familiar with him because of his engineering work, while others are familiar with him because of his "Hip-hop" singing career.  Balen is best known for his Battle raps freestyle (Raw-Barz). He is the winner of Raw Barz's Second Season ( A Nepali Rap Battle League). He made the highlight reel after defeating Litl Grizl in a freestyle battle with 13 rebuttals and multi-syllable rhymes.  Balen has stated that he will be on Nepalese politics soon in light of the current political situation. He is preparing to run for Mayor of Kathmandu Metropolitan City in the forthcoming Local Election, starting as a candidate in local politics.
---